Phone: (215) 407-7255
---
Attention Campers!
The Philadelphia Recreation Department's
Young Performers Theater Camp is having an
Ice Skating Party
for all campers & counselors from
the summer of 2007!

The party will be held at
Rizzo Ice Rink
on Front & Washington Avenues in
South Philadelphia on
Tuesday, November 20th, 2007
from 4:30 - 6:30 PM.


Each camper will receive free admission and skate rental!

(A limited number of skates will be available; Please bring your own skates if possible)

At the party, you will also receive your DVD
from your YPTC - 2007 performance!

However, you must respond before November 13th!
If you will attend the party, just call the Performing Arts Office at
215-685-2217 or send e-mail to tom.dignam@phila.gov..

Because of limited space, only campers or counselors from
YPTC - 2007 will be admitted; please do not bring guests.

If you cannot attend, call the Performing Arts Office
to arrange a time (After November 20th) to pick up your DVD.
DVDs will not be mailed.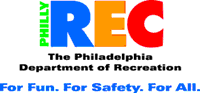 Philadelphia Recreation Department; Performing Arts Office; Tom Dignam; 215-685-2217

Home - About GwK - Archives - What's Hot - Auditions - In the Pit - Tech Tips

Back to Top